Installation of Steering Rack Brace Kit by KIC Innovations
Reasons for replacement:
This kit should keep both wheels firmly planted in hard cornering and greatly reduce torque steer.
I chose an Aluminium Steering Rack clamp instead of a (cheaper) steel construction. The kit was provided by Nick Taliaferro.
Installation was supposed to be pretty easy, around 30 minutes time. Well, this was not entirely the case. It took me some time to remove the original part. Getting the new clamp in place was pretty easy. I then had to remove the right front wheel to open a 6 mm hole to 8 mm using a drill. No problems so far. But aligning the Support brace was quite a pain in the ***. The total installation took me a little over two hours.
Original Steering Rack Clamp and new all-aluminum Steering Rack Clamp: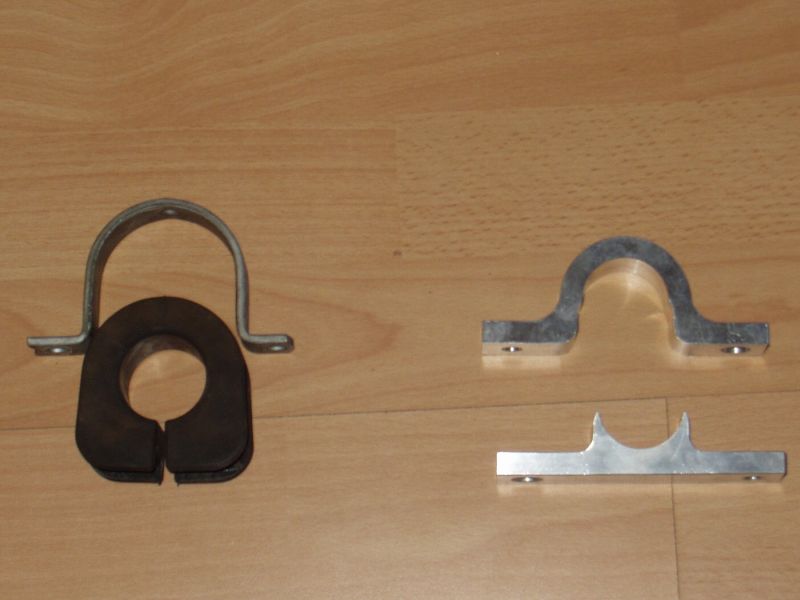 Bulkhead / Firewall Support Brace (stainless steel):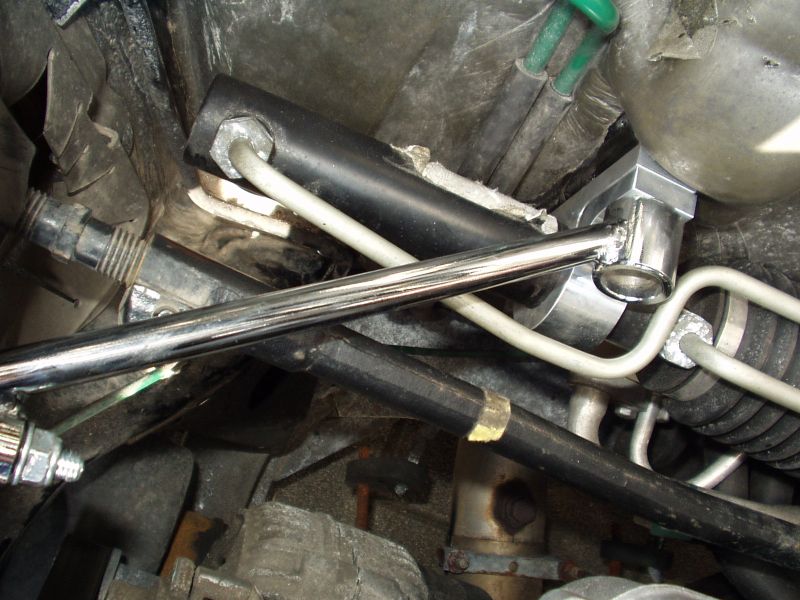 © 2005 - Philip Schneider
Design - Chris Deutsch