Pistenclub Spa-Francorchamps track day
We spent the night before the trackday at a little hotel in Malmedy, so we could start early in the morning. It was still misty in the morning, but it turned out to become a sunny day in the Ardennes. We did whopping 46 laps on the legendary 7 km racetrack, and it was great fun! But it also burned all the brake pads on the car... and 100 litres fuel.
A racetrack awakens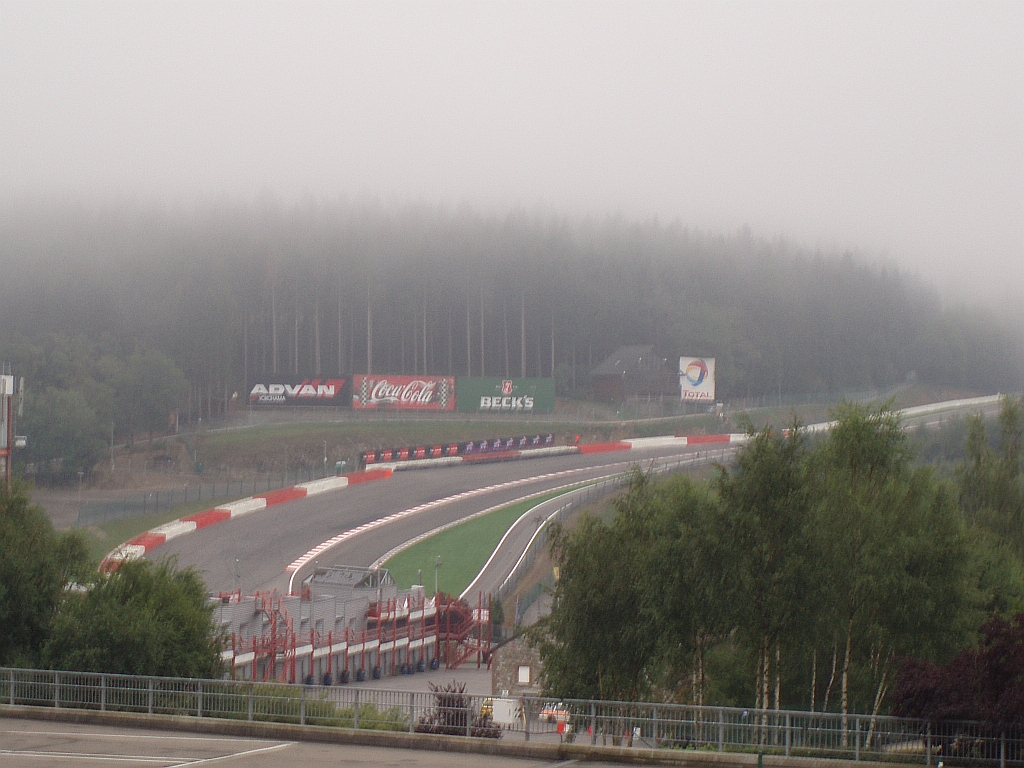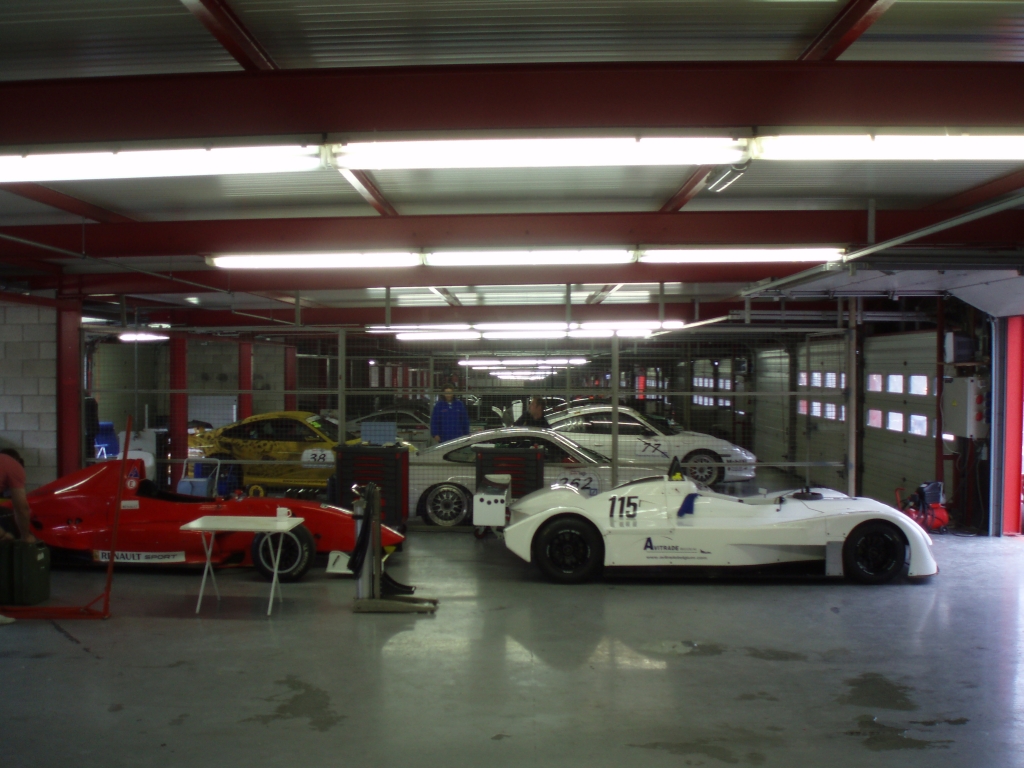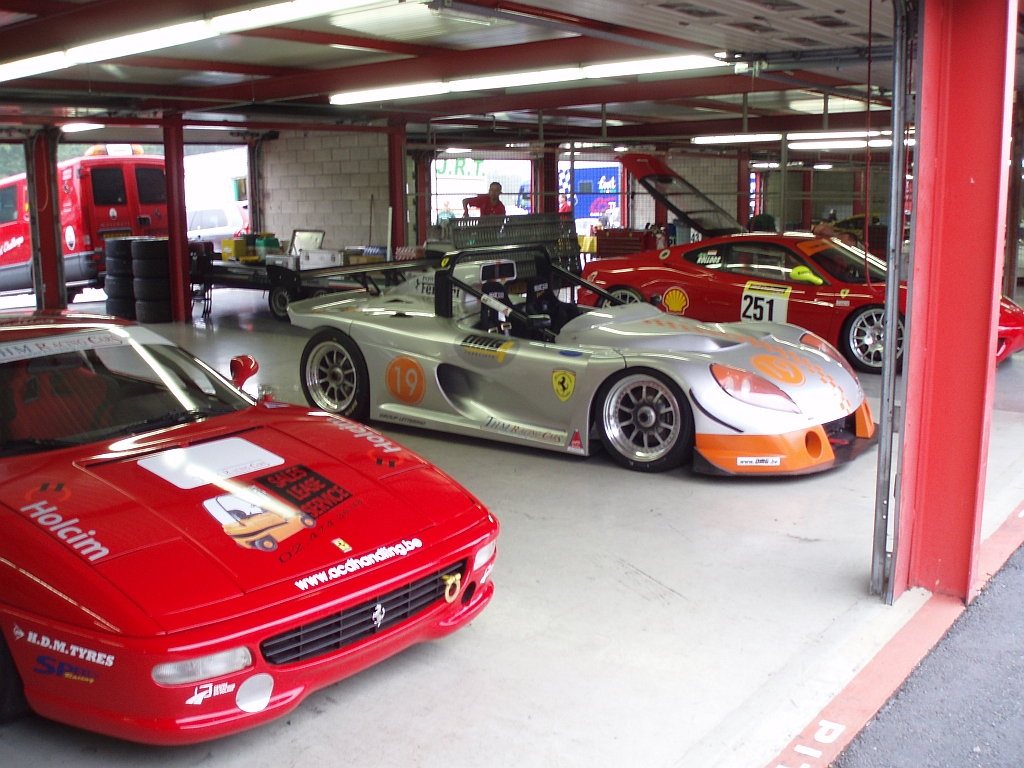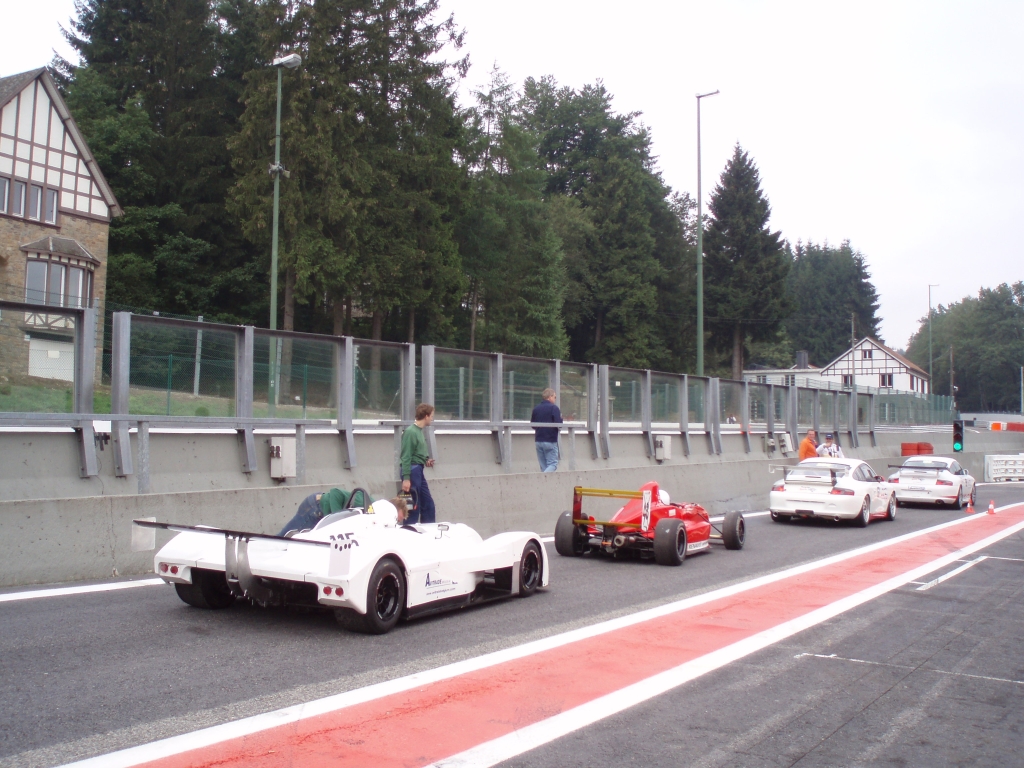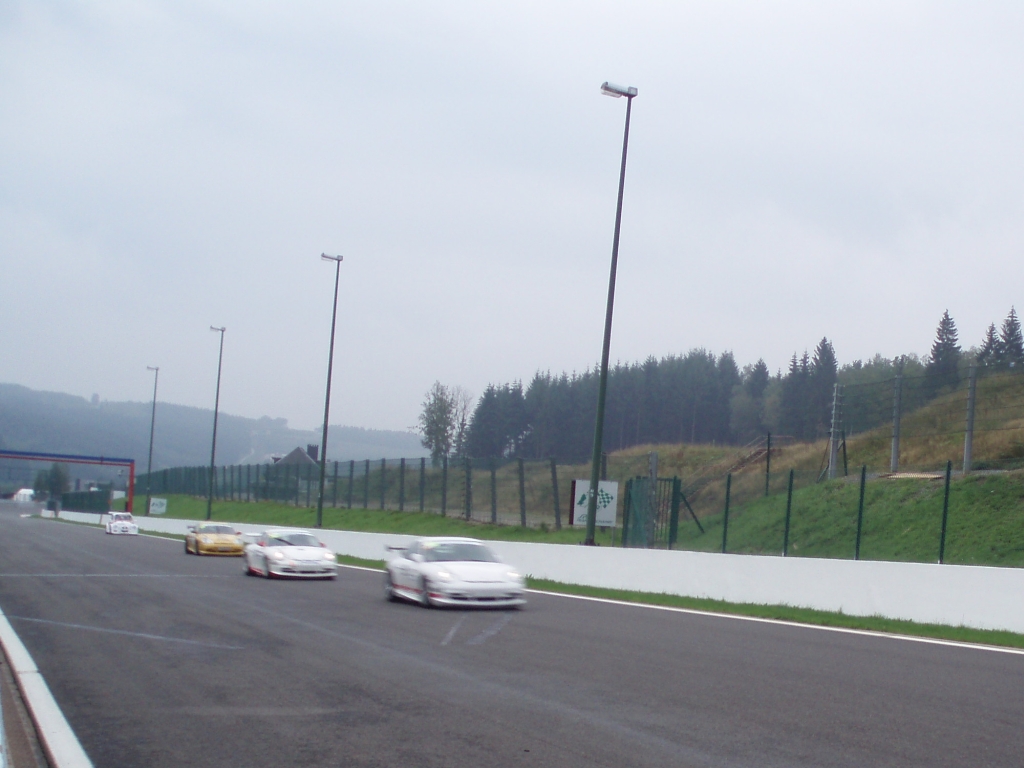 Legendary "eau rouge"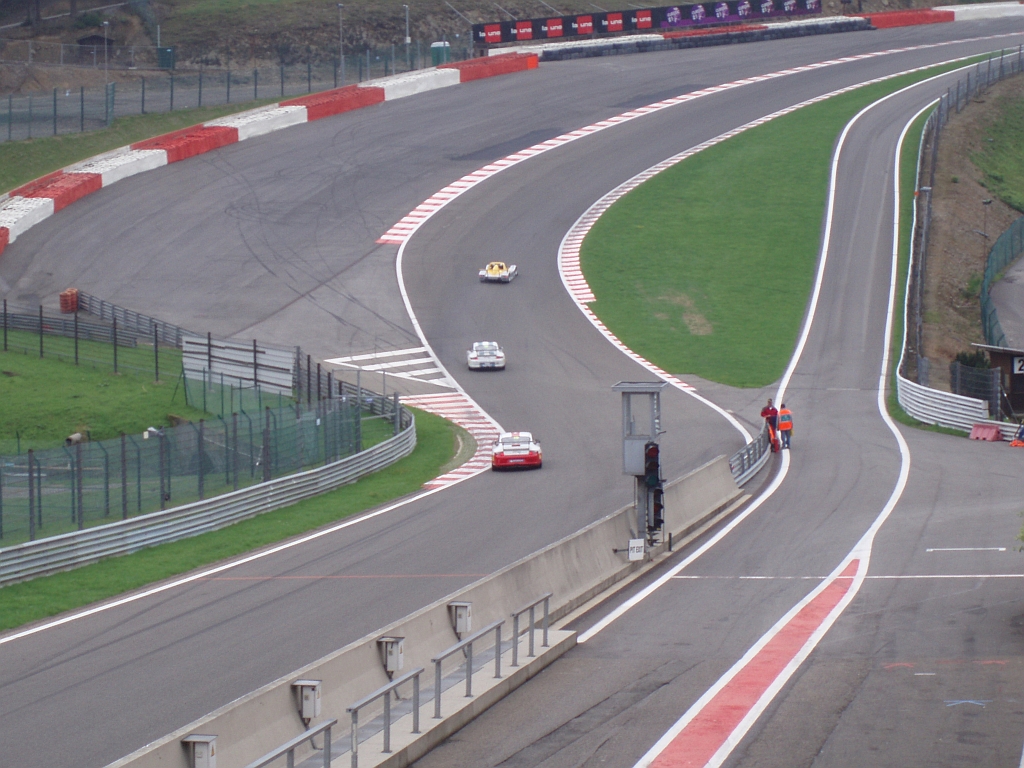 The Viggen convertible seams a little out of place among those thoroughbreds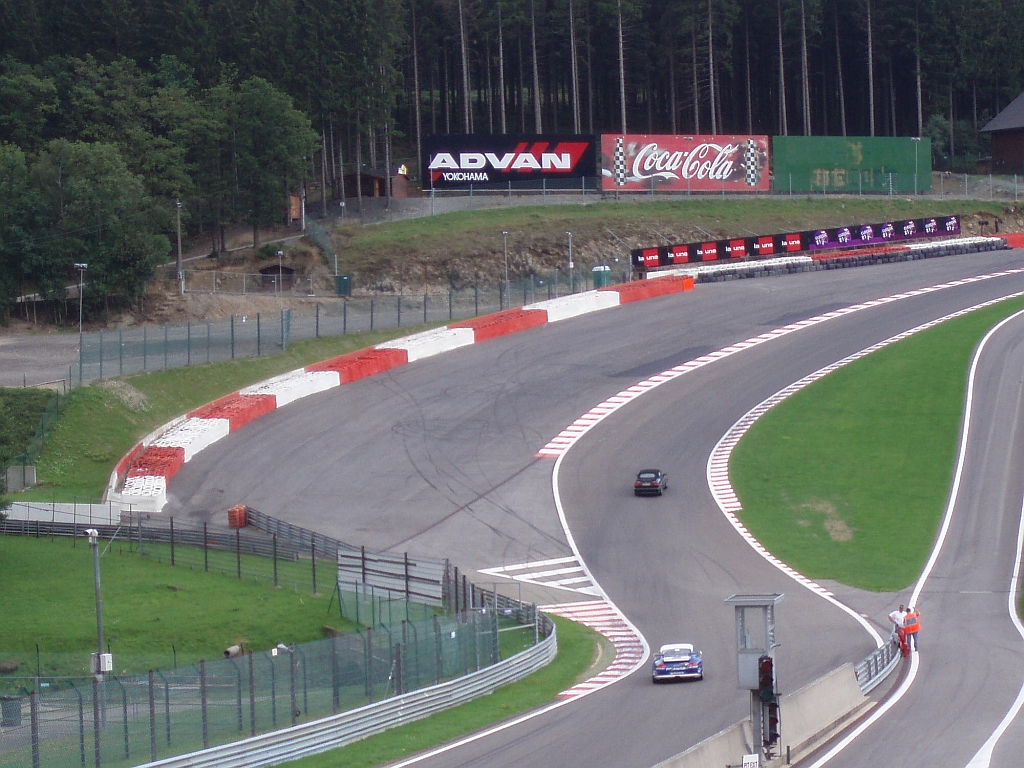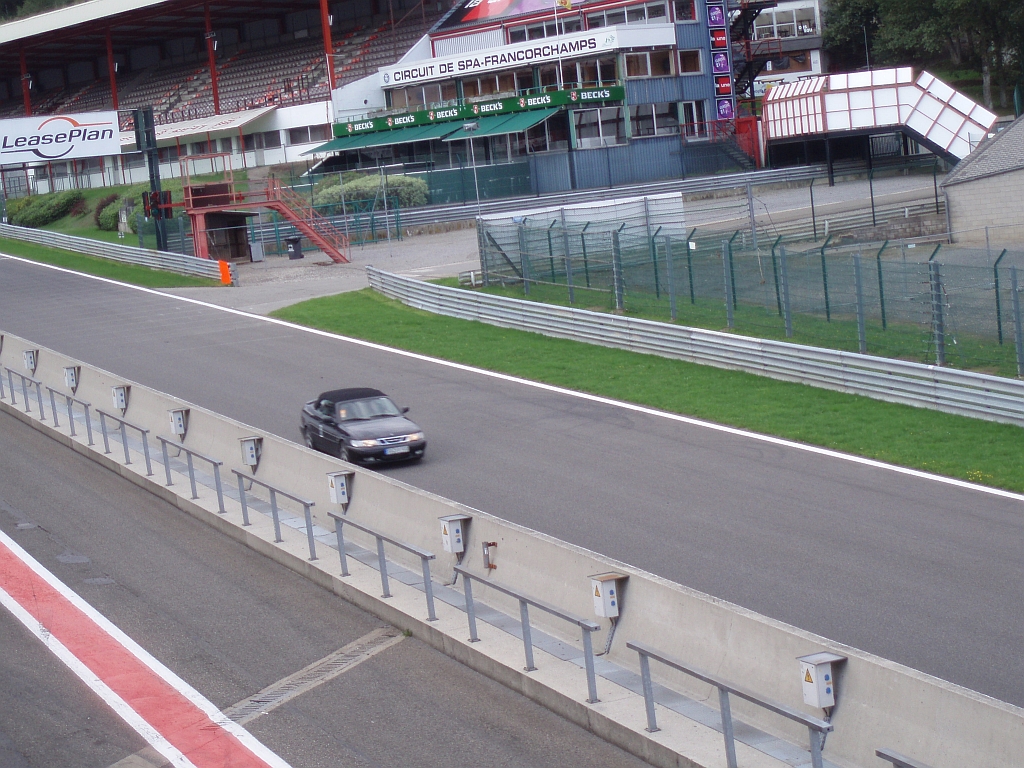 impression from the cockpit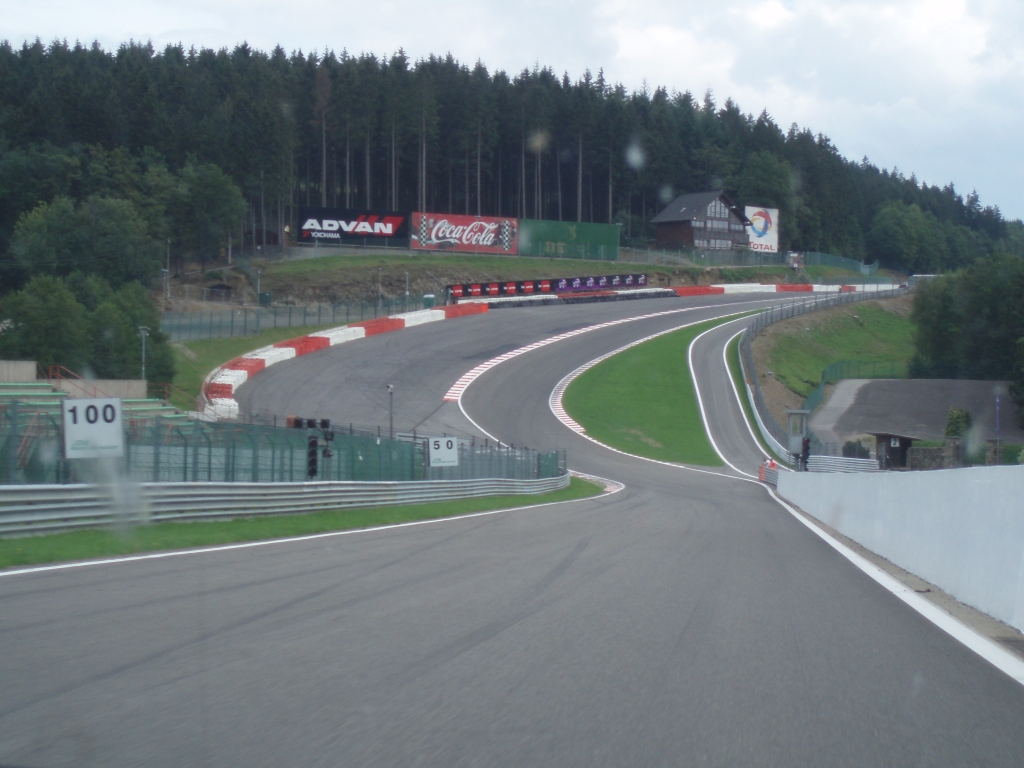 Sadly, not everyone came home in one piece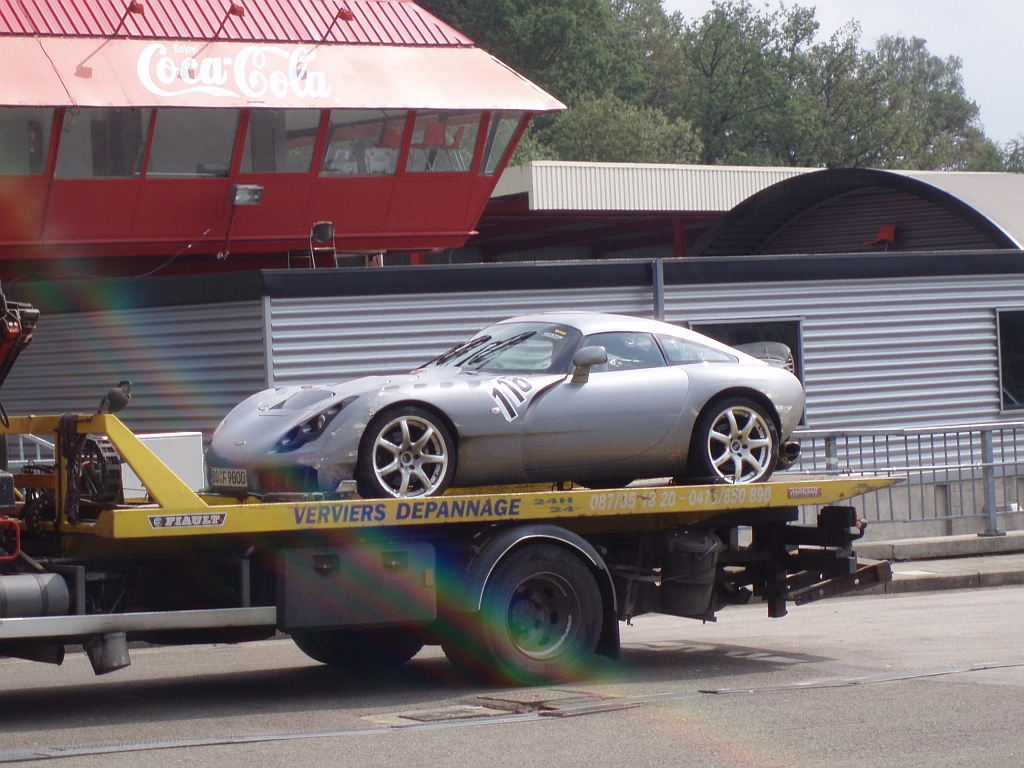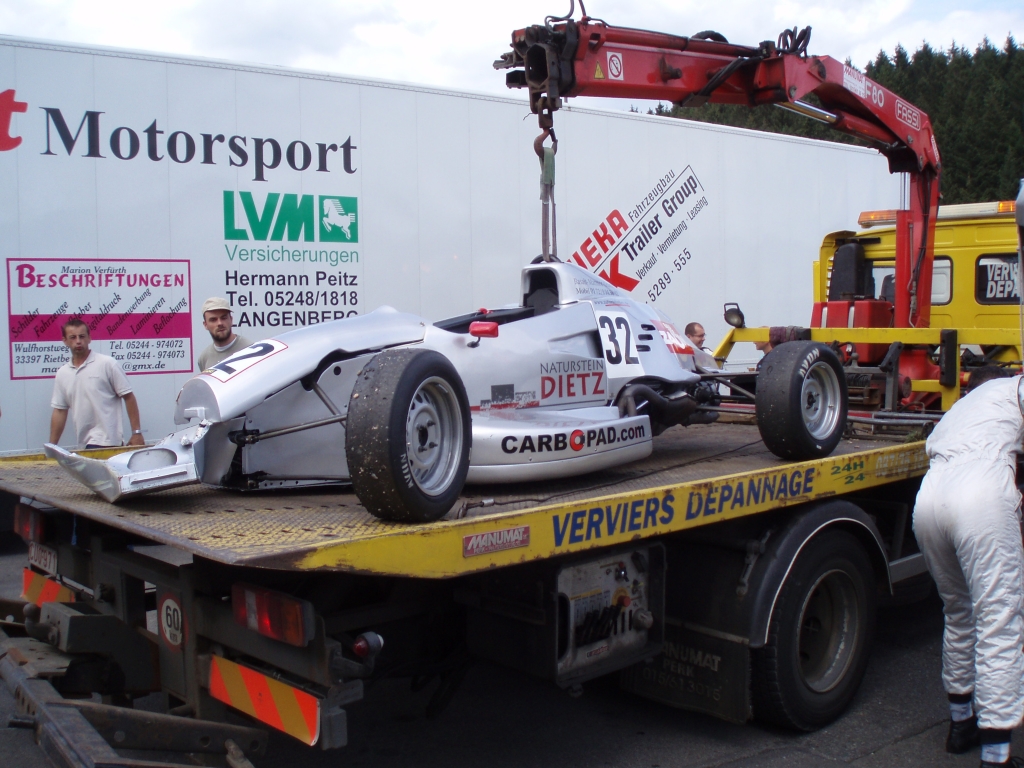 © 2005 - Philip Schneider
Design - Chris Deutsch