PowerFlex Bushings
One thing I always wanted to try out were those blue PowerFlex bushings, so I ordered a set from Speedparts.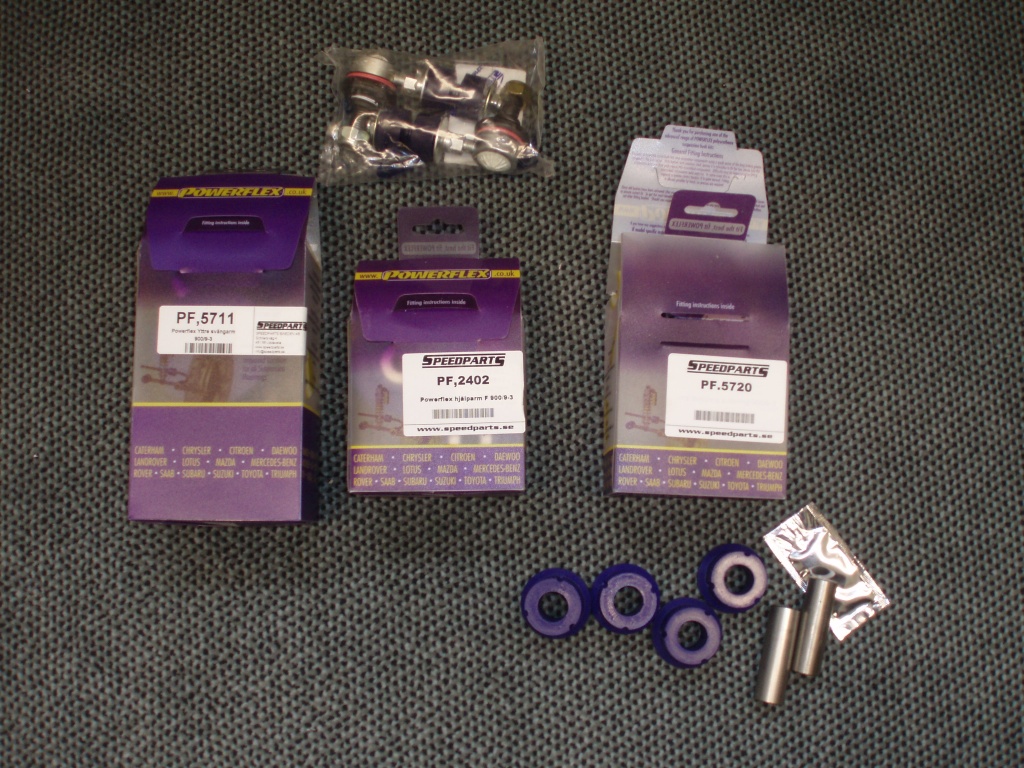 I put in a set of new track control arms made by the German manufacturer FEBI-Bilstein at the same time.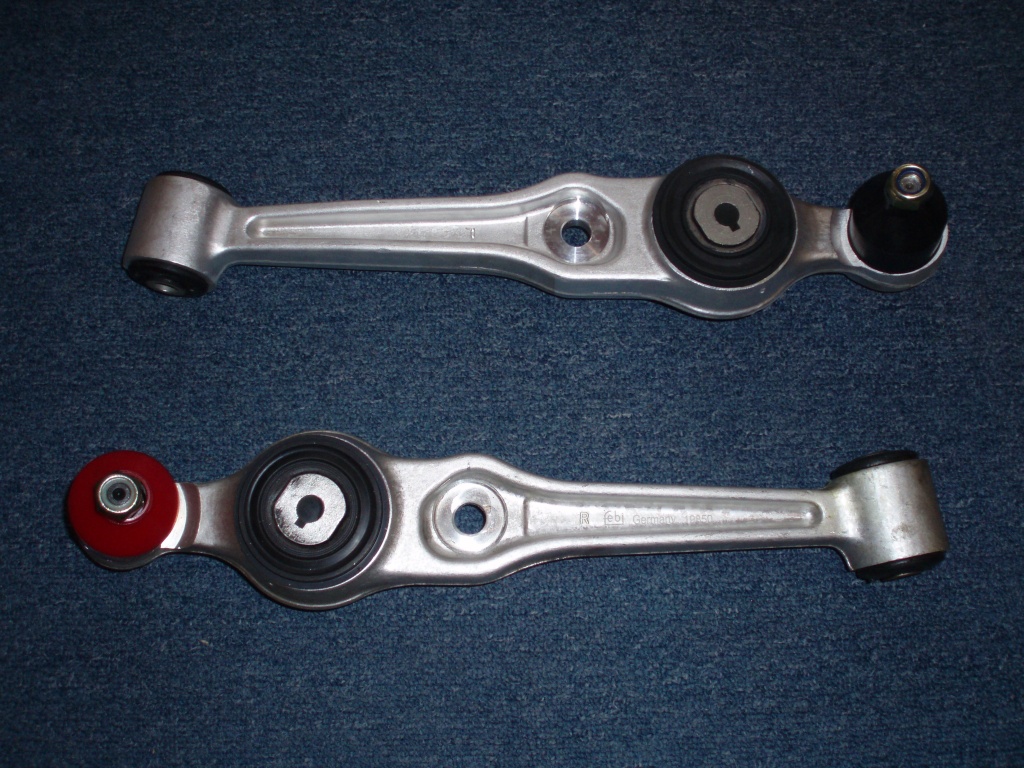 Here you can see the new track control arms already fitted with PowerFlex bushings.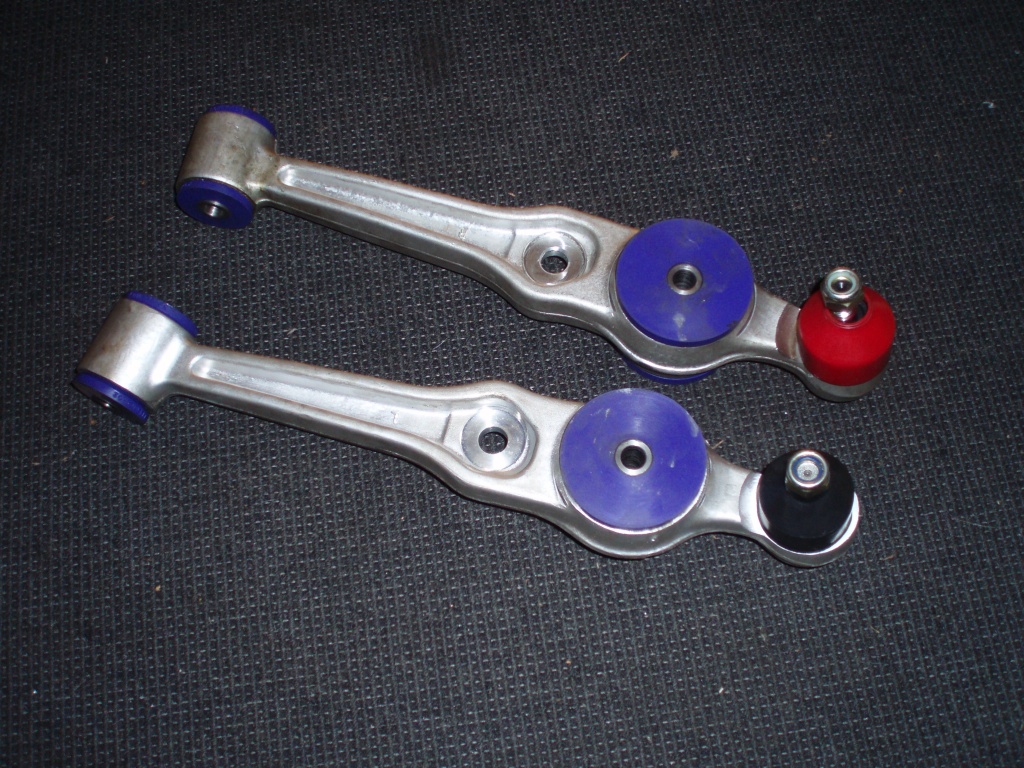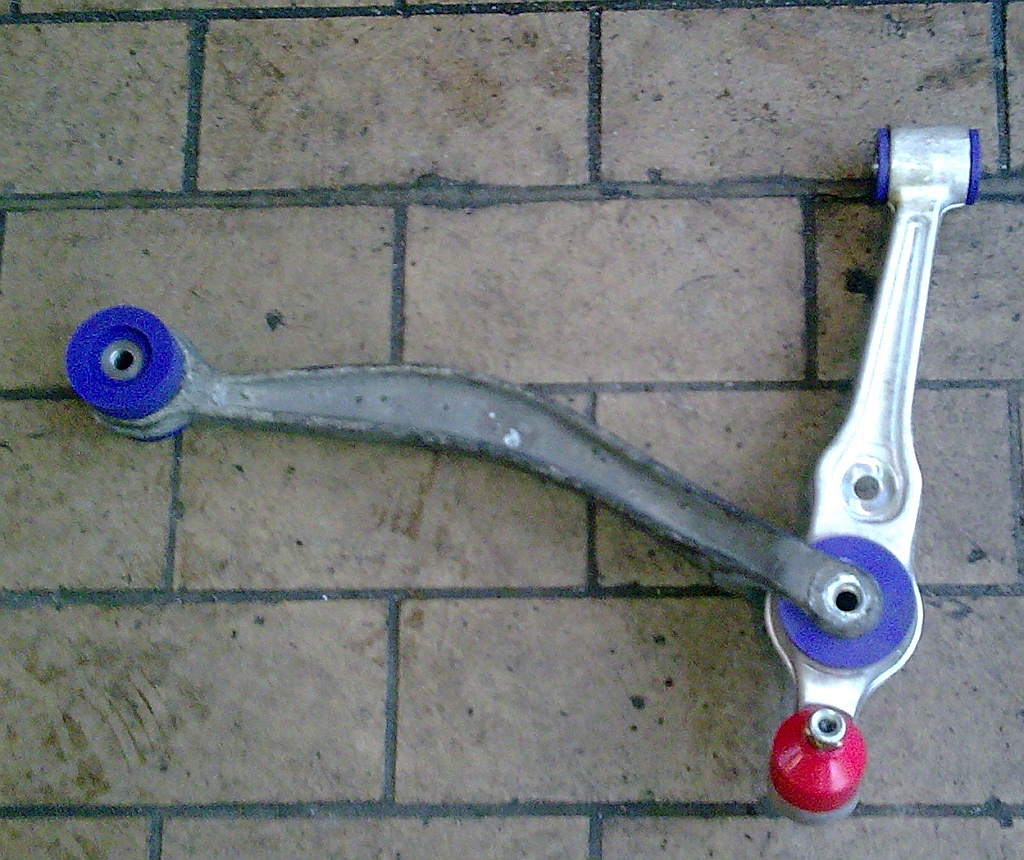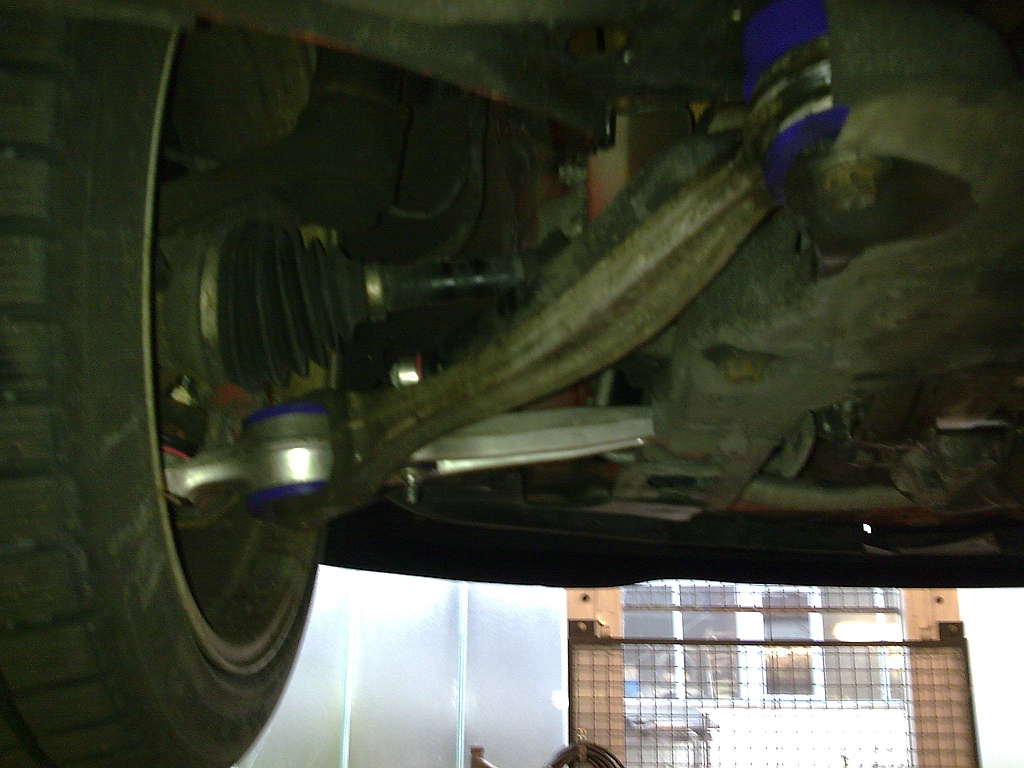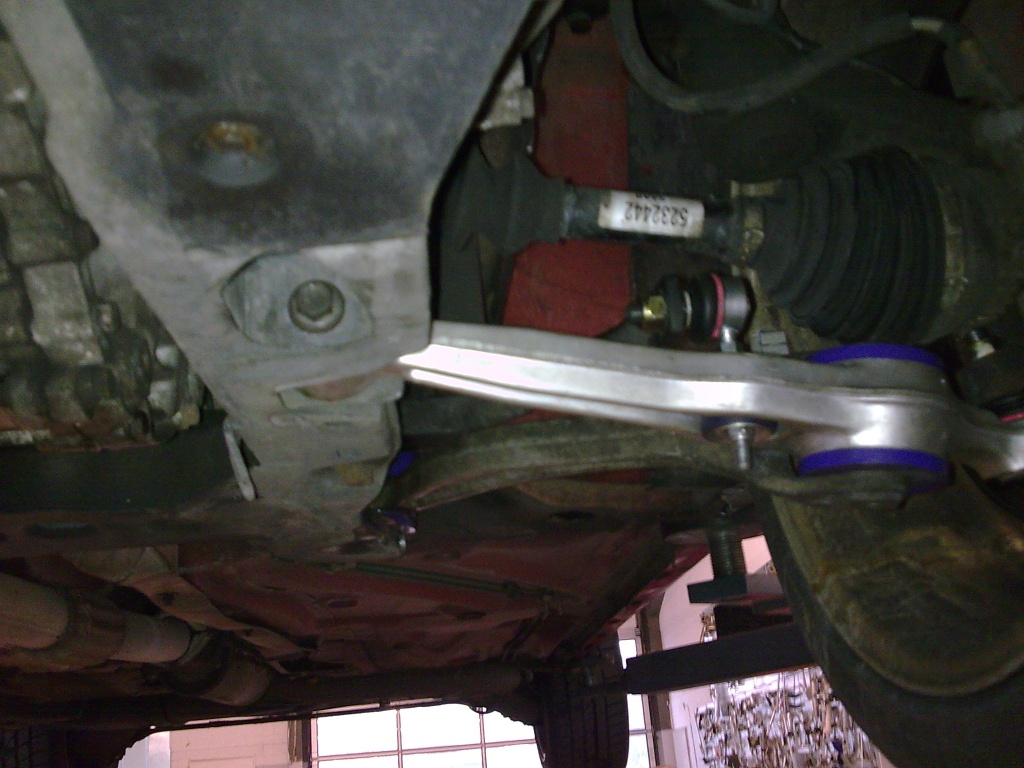 This upgrade makes a tremendous difference to the handling of the car - but of course, the stock bushings were very worn after more than 150.000 miles. Nevertheless - highly recommended.
© 2009 - Philip Schneider
Design - Chris Deutsch