Engine and gearbox overhaul
At 140.800 miles, I took the red Viggen to Heuschmid for a complete engine and gearbox overhaul to have a healthy base for future performance tuning.
Engine and gearbox were removed from the car, more or less completely disassembled and checked for wear. All worn out parts were exchanged.
Engine / Turbo
The pistons were in perfect condition and had only very little play. After all that is known now about the problems of the early B235R engines, we saw no need to replace them, but the following parts were exchanged:
New timing chain kit including chain tensioner.
New auxiliary belt including belt tensioner and all rollers.
New cylinder head gasket and head bolts.
New exhaust manifold gasket and manifold bolts.
New oil pump.
New water pump.
New hydraulic pump.
PCV upgrade kit revision 2006 for Saab 9-5 (Saab No. 55561200) fitted, all PCV hoses and valves replaced.
The Mitsubishi TD04-HL15T turbocharger showed to be in excellent condition. Turbine and compressor wheel turn very easily, the bearings have no play.
Gearbox
The manual transmission upgrade kit (Saab No. 5440516) was fitted to the gearbox, a few gearwheels and all the bearings were exchanged, and the stock differential was exchanged with a Quaife Automatic Torque Biasing differential.
Open gearbox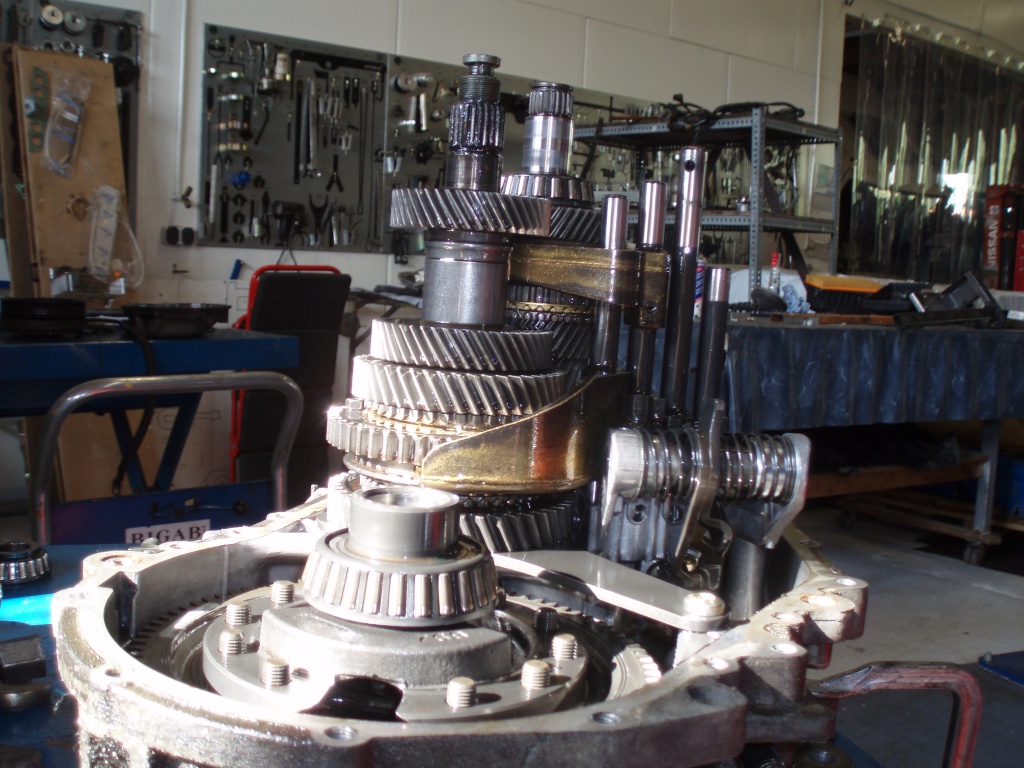 Stock (open) differential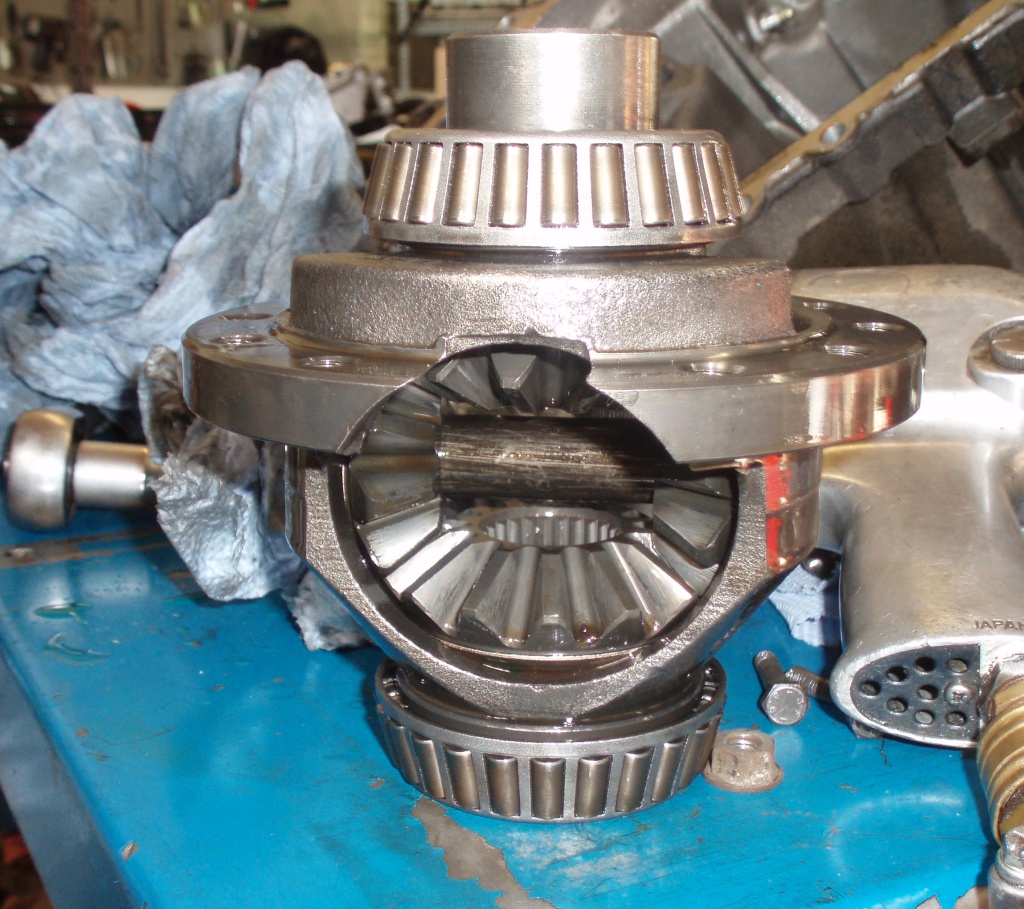 Quaife ATB differential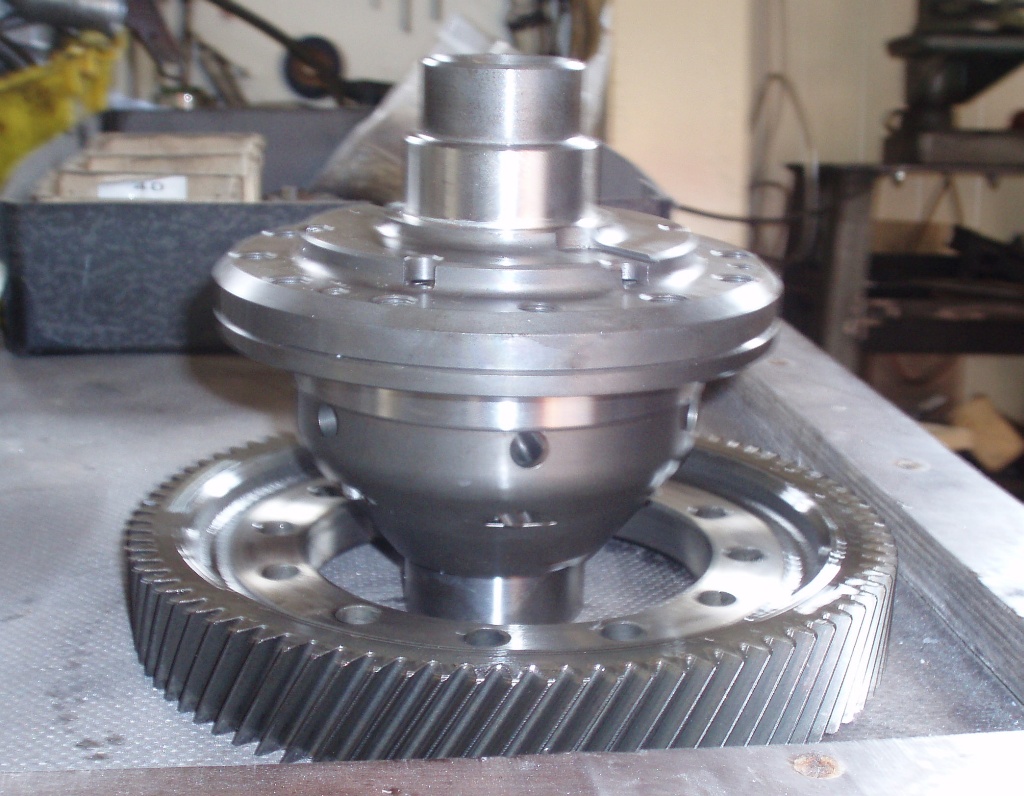 Clutch
A new SPEC Stage III Carbon clutch disc was fitted as well as a new clutch slave cylinder and a Saab Viggen pressure plate (Saab No. 5023718), made in Germany by Sachs).
SPEC clutch disc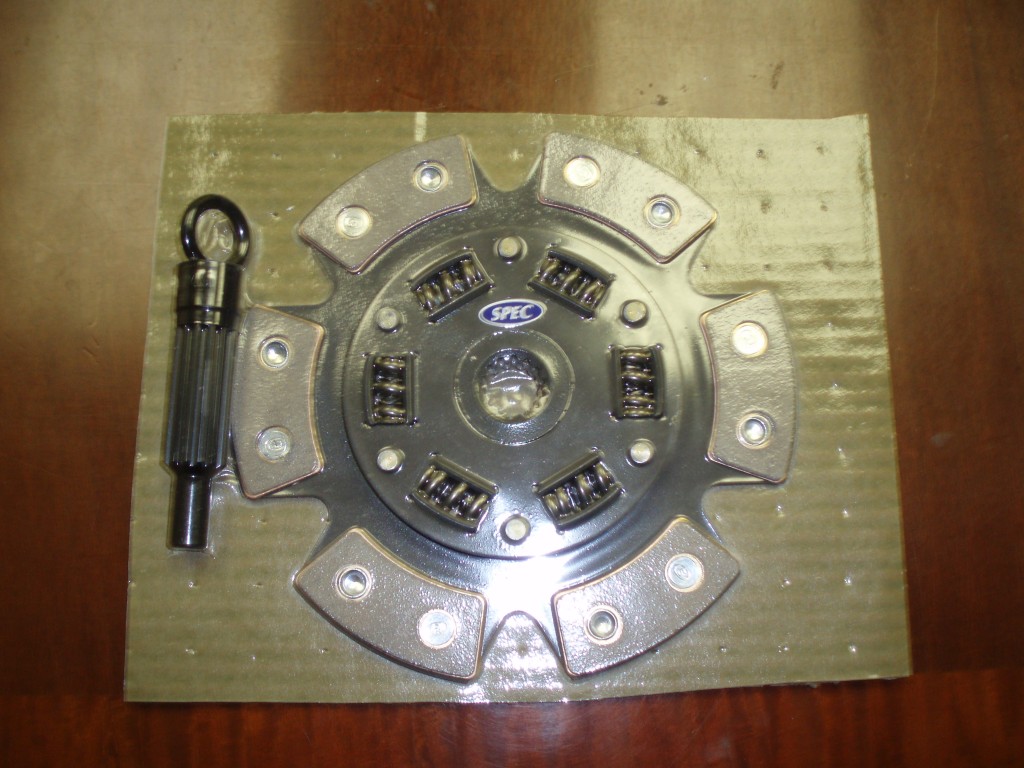 Saab Viggen pressure plate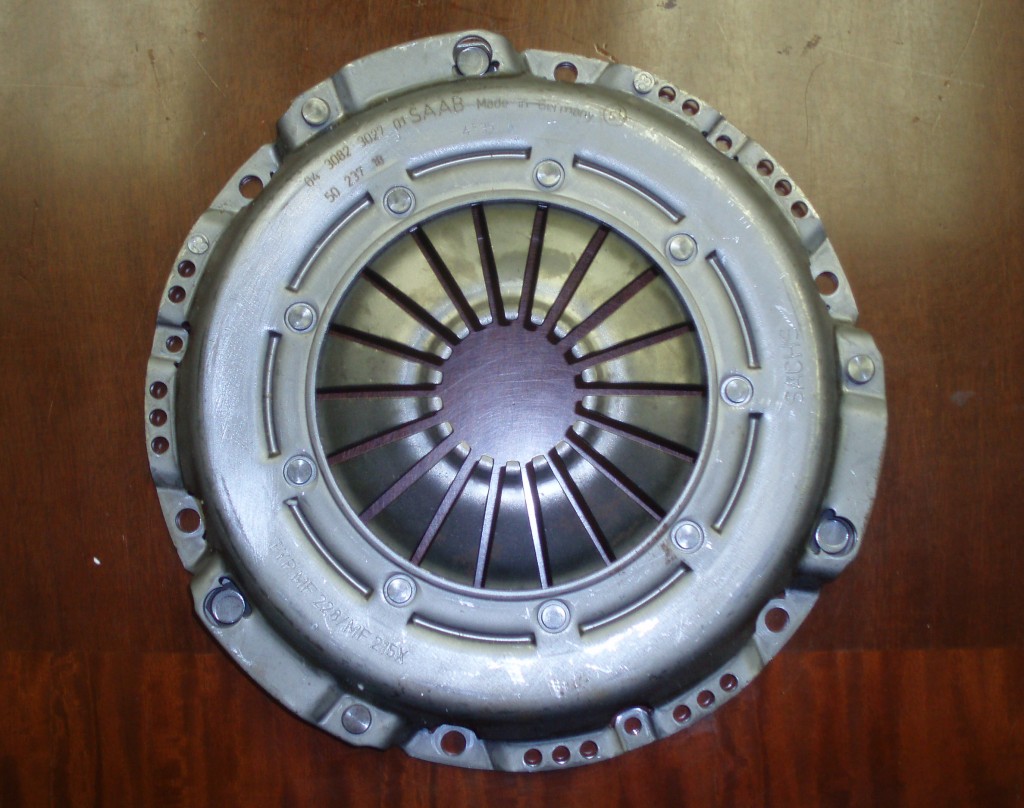 The car idles, accelerates, and shifts very smoothly, and the maximum boost is at 1,2 bar on stock software.
Other interesting customer cars were present as well. I love this 1999 9-3 Hirsch Troll R. It has Trionic 5 and 308 hp. Only four were built.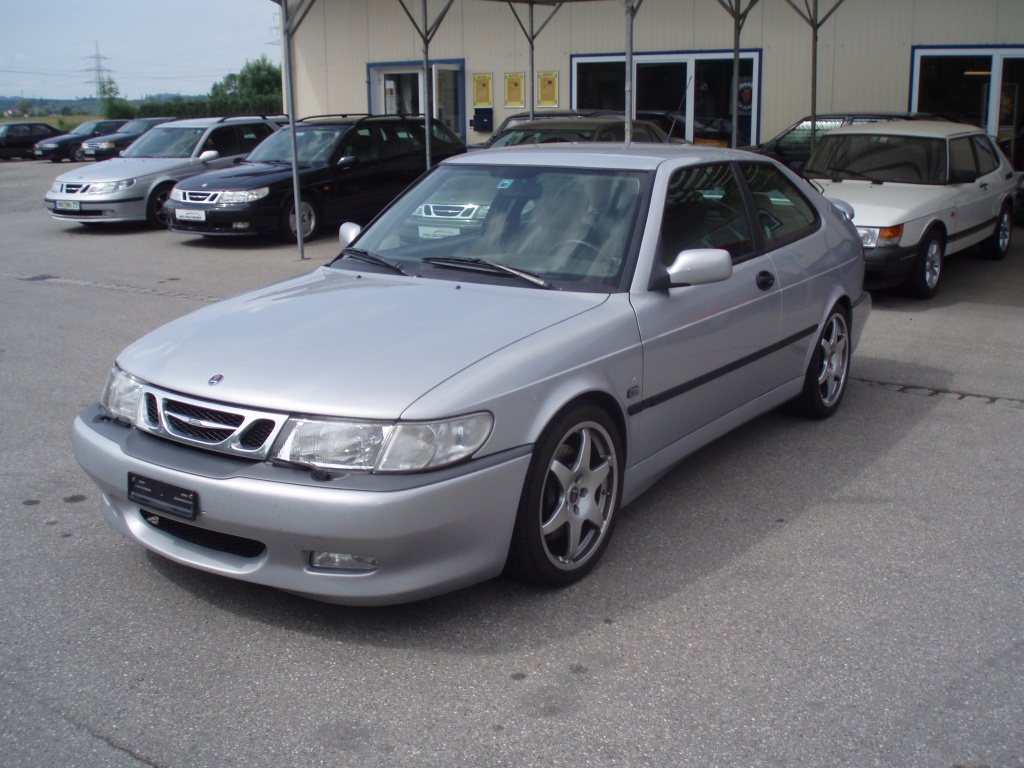 Leather covered center console - very stylish!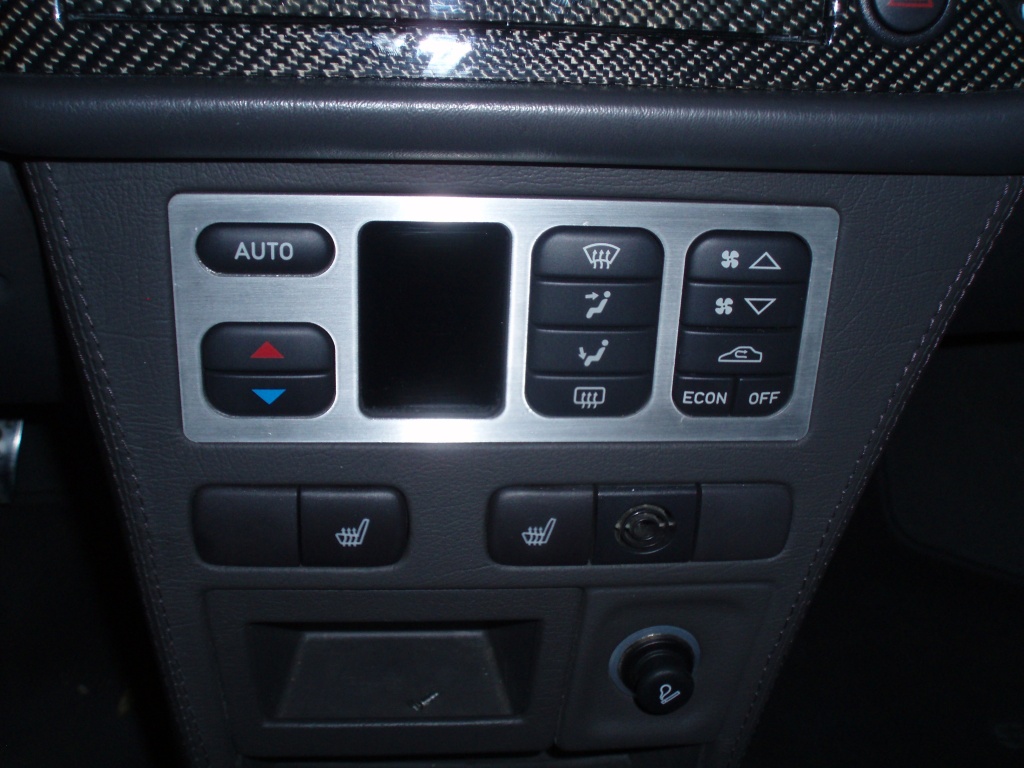 © 2005 - Philip Schneider
Design - Chris Deutsch