One Day At Hirsch Performance ... Custom T7 ECU
After the break in period of the new engine, I took my Viggen to Hirsch Performance in St. Gallen (Switzerland), where it was custom tuned by Tommy Utengen and Renato Boldrini.
Tommy is a Saab-employee and was responsible for all Saab in house Tuning Projects. He is in the tuning business for 13 years now, and he also made the Trionic 8 Aero Software. Renato is Hirsch´s own software genius. It was a joy to see them work hand in hand on my car.
First, they prepped the car for their dyno - I was still on winter tires and they said my tires would not stand one day of continous dyno work.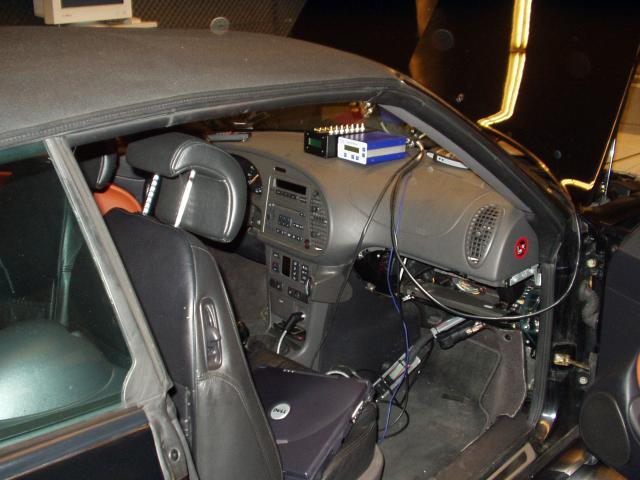 Well, I would not mind those wheels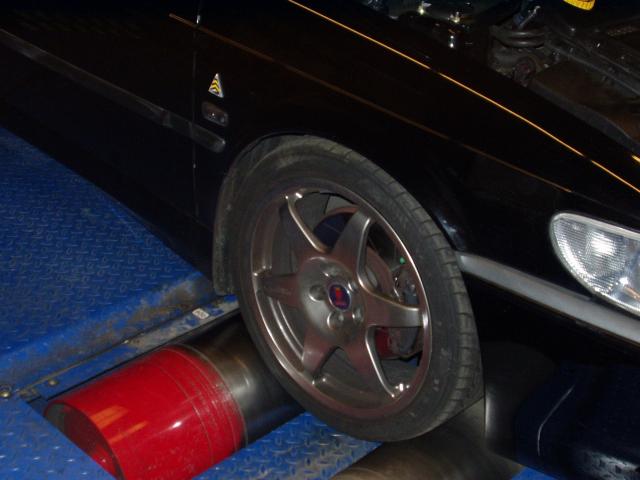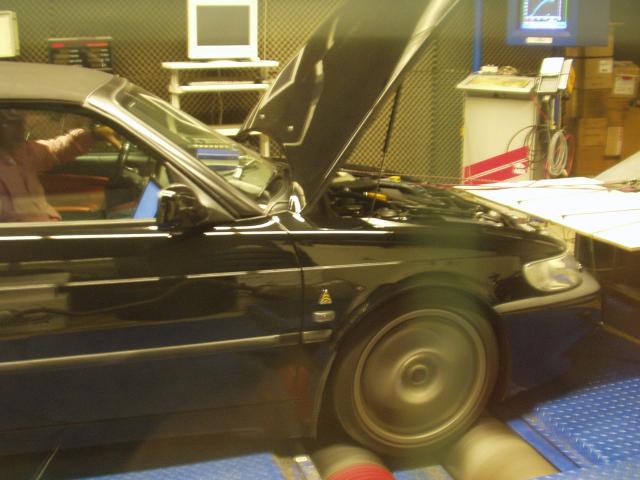 This is the first dyno run of the day, 11 o´clock, on stock software, with just the hardware mods (3" downpipe, race cat, 3" cat back system, custom race intercooler, gas flowed head). The results are already pretty impressive, but the Trionic was adapting down all the time - it did not know how to cope with the modified hardware.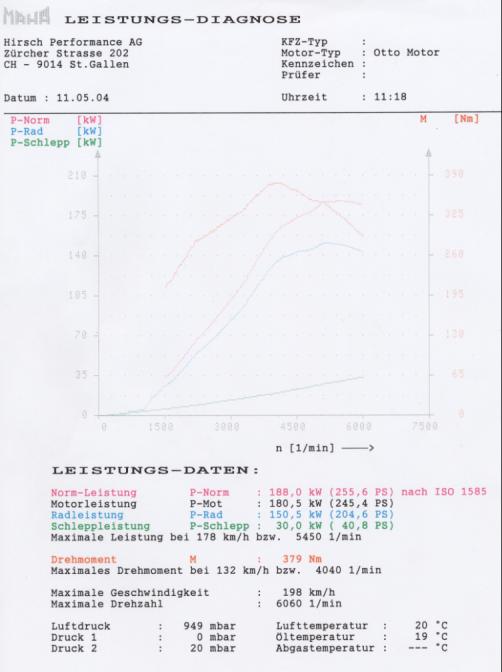 Then, they fitted a larger intake pipe and began to work on the car. It was on the dyno for hours, and they adjusted the maps for every rpm band while driving the car on the dyno. The goal was not to reach maximum peak power or torque, but to have a broad torque plateau and stable, healthy long-time performance.
Renato and Tommy monitored the intake temperature on the dyno all the time, and every time it reached 75 °C, they took back throttle for a few seconds until it was at approximately 32 °C again. They told me on the road this car would never reach such high intake temperatures ... and they also told me that the stock Viggen Intercooler would be far beyond 90 °C under these conditions.
Sadly, I was not allowed to take screenshots of the laptop Tommy was working on... top secret.
After 5 hours and more than 200 miles on the dyno (an entire gas tank!), this is what they got: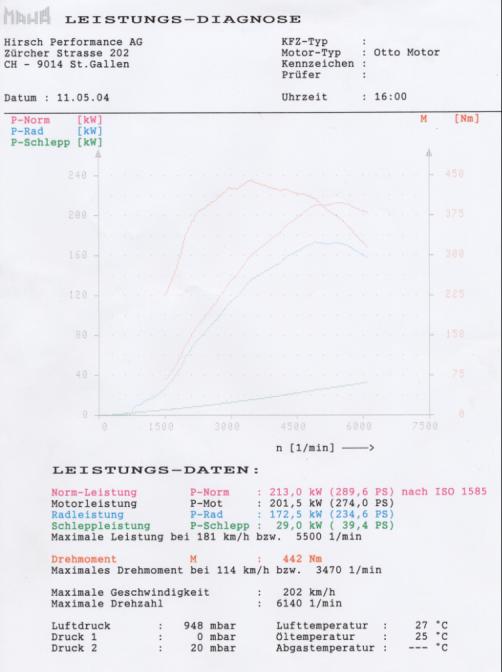 Then, we went on the road for real-life testing. Of course, Tommy made adjustments on his laptop all the time. We were finished a little after five o´clock in the afternoon. While they reassembled and checked my car, I took a spin in their all new 252hp 9-3 SS. I left them at half past six in the evening, and the car was a delight to drive...
Now, I´m a proud owner of one of the very, very few *really* custom tuned T7 ECUs. Thanks to Tommy and Renato, and especially to René who made it possible to get Tommy here from Sweden!
© 2005 - Philip Schneider
Design - Chris Deutsch