Installation of 2.75" stainless steel cat back system by Hirsch Performance
Reasons for replacement:
When I was at Hirsch performance for my custom ECU, I saw the Hirsch exhaust system for the first time and fell instantly in love: It looks great, build quality is fanatstic, and being stainless, it will probably outlast the car. In comparison, the JT system previously installed looks very cheap.
In Germany, we have to have our vehicles officially inspected by TÜV every two years ("Hauptuntersuchung"), so I had to get my car road legalized when the time of the inspection approached. Because of the high noise level of the JT system on my car, I was 100% sure that I would not be able to get this exhaust legalized. I could however have it replaced with the stock exhaust for the day of the inspection and have it reinstalled afterwards.
The Hirsch system however is 100% road legal in Germany.
Starting point:
JT 3" Downpipe from turbo outlet to cat, 3" race cat, JT 3" cat back system.
The JT system is designed completely different from the stock Saab Viggen exhaust, while the the Hirsch exhaust is 100% compatible with the Saab system (only bigger and stainless) and designed to hook up with it.
So connecting the two systems was not that easy. We found that out when we wanted to mount the new exhaust one day before the inspection.
To connect the two systems with the parts available (full JT system, full Saab system, Hirsch cat back System, adapter pipe from 3" to 2.75") we had to be inventive. We decided to mimic the original Saab exhaust connection by adapting the pipe exiting the race cat, which is 3" in diameter (75mm, outside), with the original Saab-pipe connecting the middle silencer, which is 2.5" in diameter. Luckily, the adapter piece supplied by Hirsch, with a little pressure applied, slid right into the JT pipe. We secured it with a clamp. Then, the original Saab pipe connecting to the middle silencer was cut to the right length, slid into the adapter and also secured with a clamp. The rest was very easy: The Hirsch cat back hooked right up to the Saab pipe and was connected using a brand new original Saab clamp.
After a test drive, everything proved to be ok, and we decided to weld the two connections of the adapter to play it safe. After the welding we applied some black spray paint to prevent rusting at the welds.
Result:
Looks: 100%
Build quality: 100%
Gain or loss of power: Subjectively no difference. Will have to dyno it, though.
Acoustic: Much quieter than the JT, but not as bad as feared. It will probably still change a little.
... and legalization of the car was no problem with this exhaust.
Pictures of the Modification
Before: JT 3" mild steel cat back system by JT (Photos by MOK)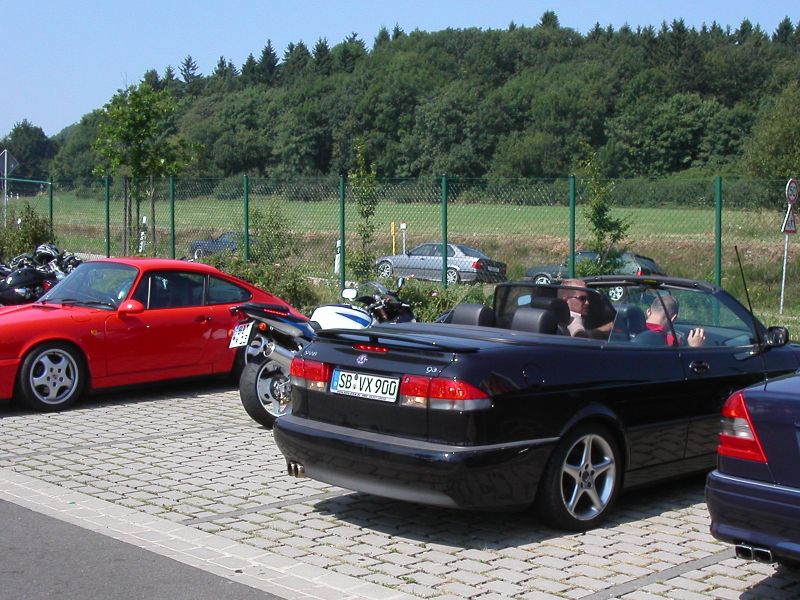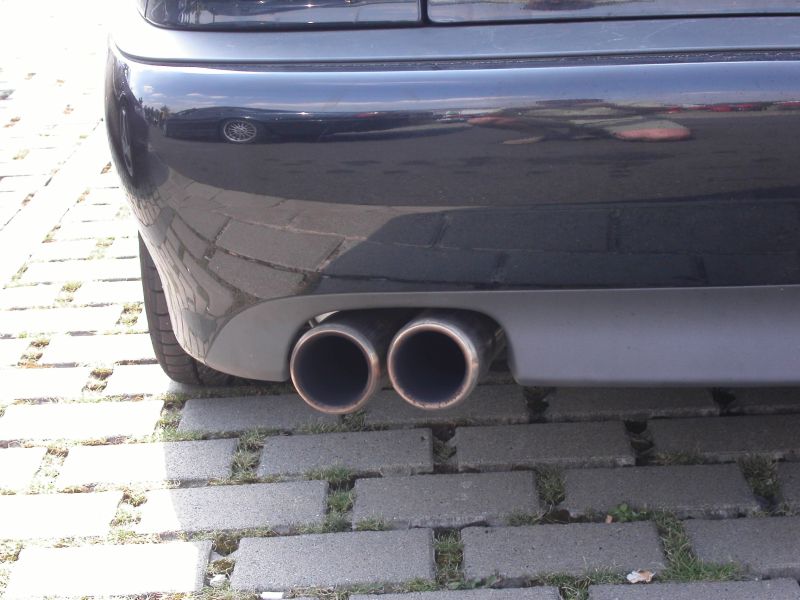 After: 2.75" stainless steel cat back system by Hirsch Perfomance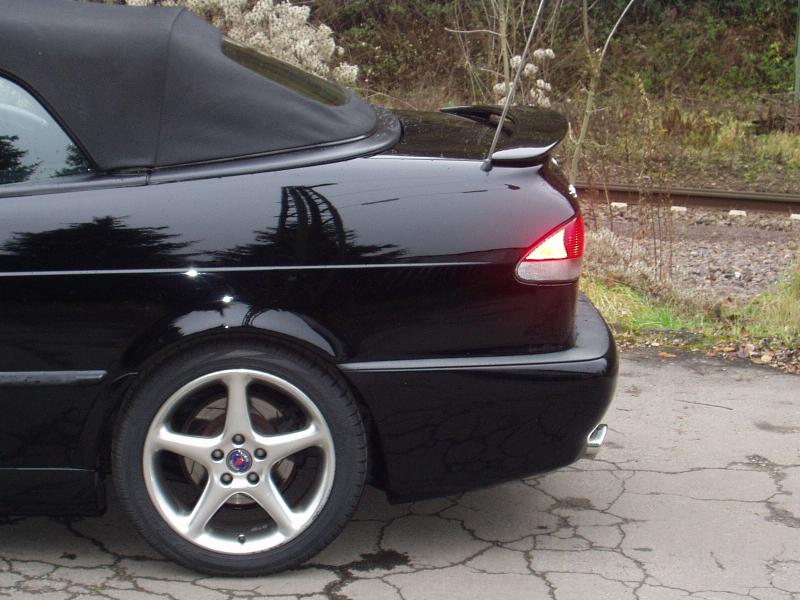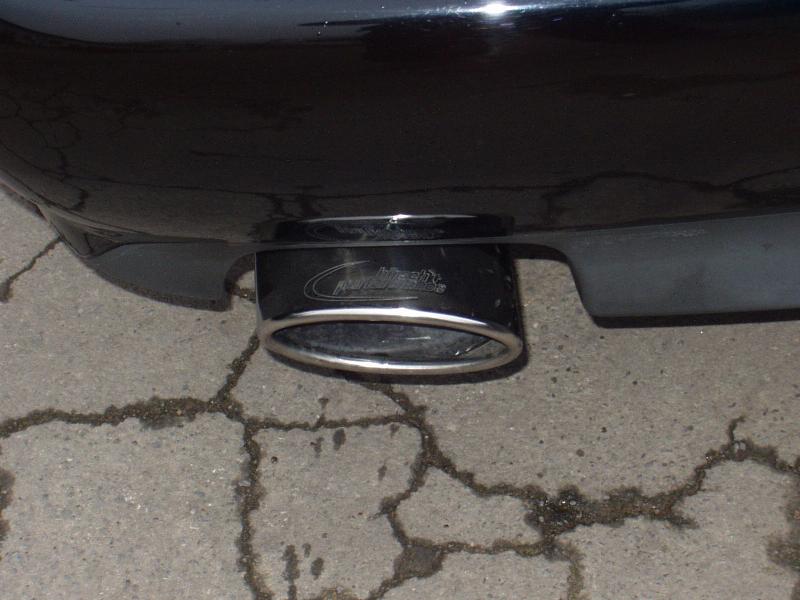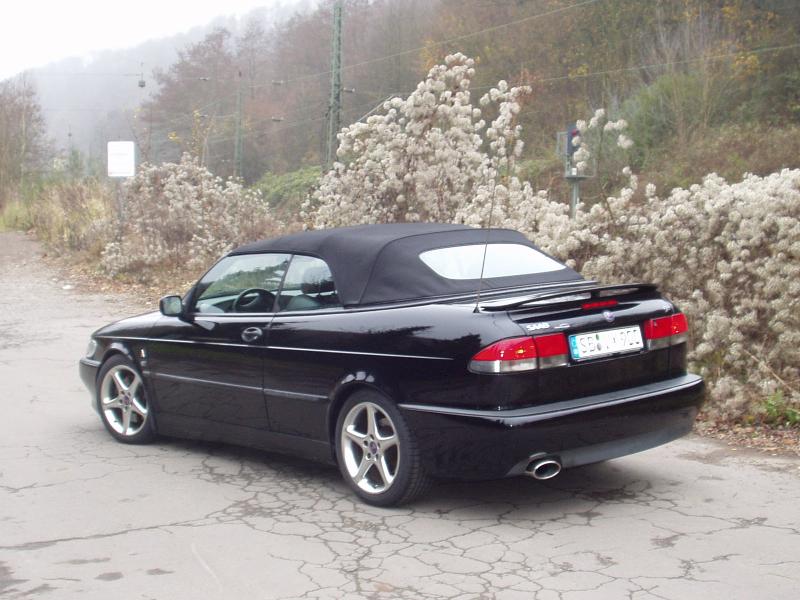 Adapter from 3" to original Saab connector (2.5")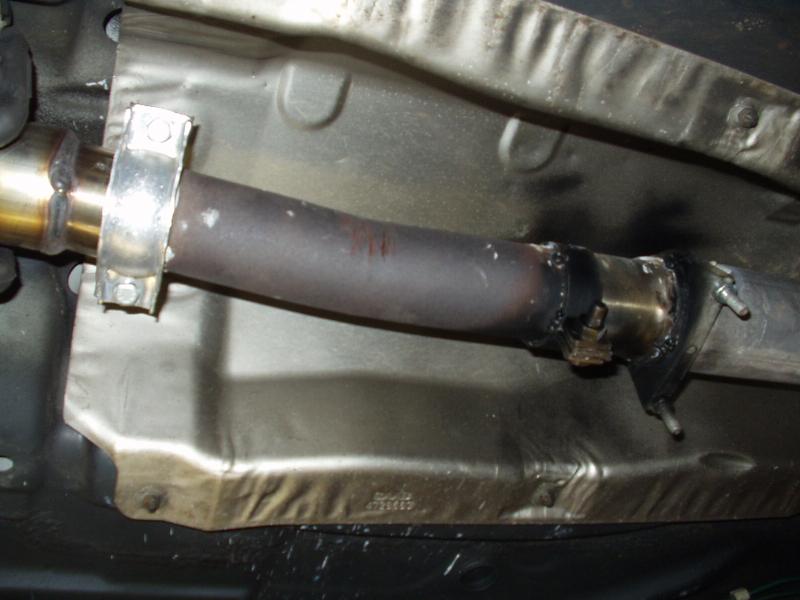 © 2005 - Philip Schneider
Design - Chris Deutsch