300mm rear brake upgrade
The 300mm discs for the 9-5 Aero (Saab No. 52 32 756) fit without modifications. I just had them cross-drilled to match the Porsche front discs ... this also saves some weight ;)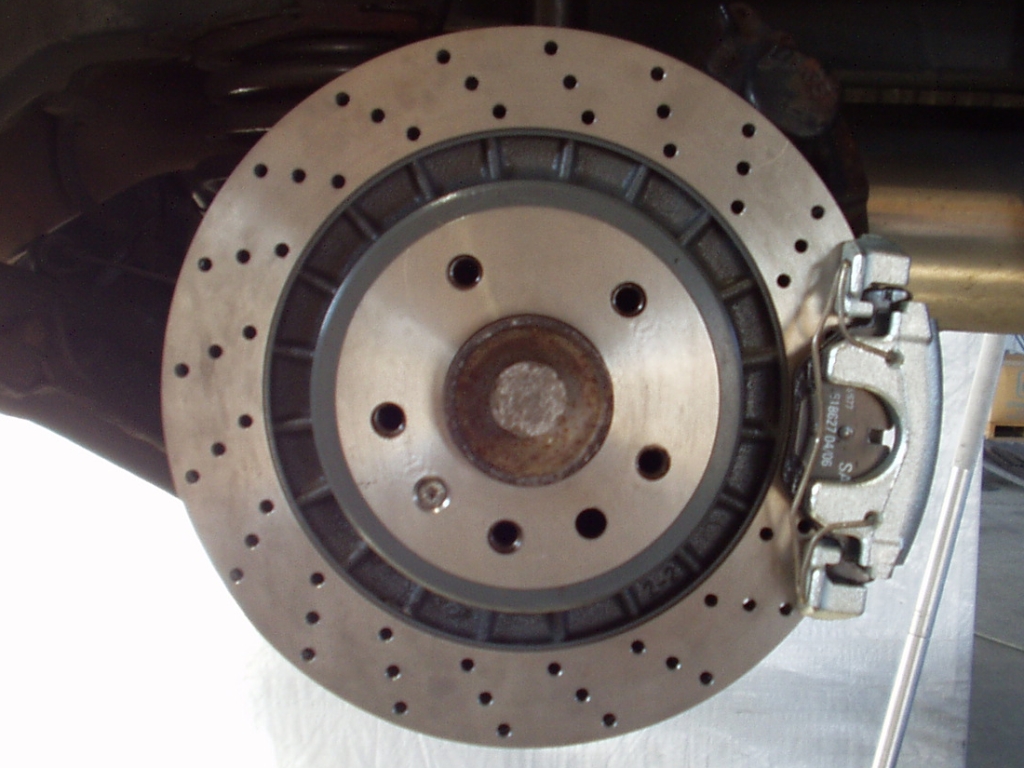 To fit the bigger calipers (Saab No. 53 91 834 and 842), you need to cut a little bit of the dust shields, but no big deal. Also, you need custom brake lines. Mine were provided by Taliaferro, but every brake-specialist should be able to order custom made lines for you.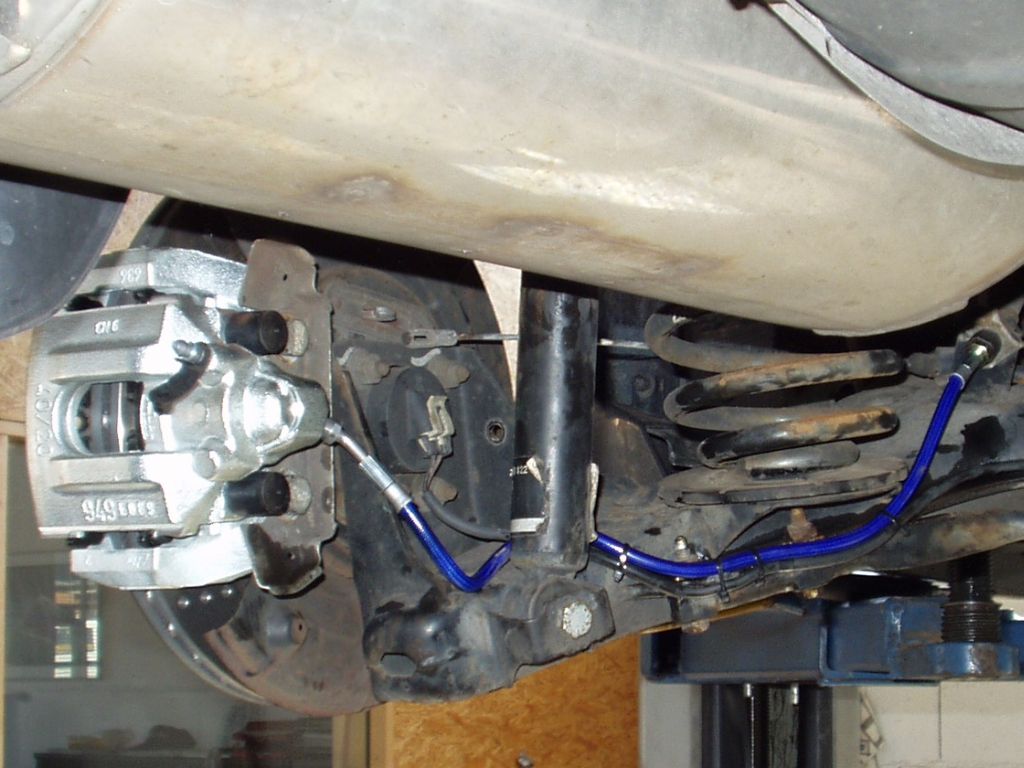 The pad area of the 9-5 Aero rear pads (Saab No. 50 58 110) is much bigger. Also, the stock 9-3 rear caliper is prone to getting stuck and ruin both pads and discs.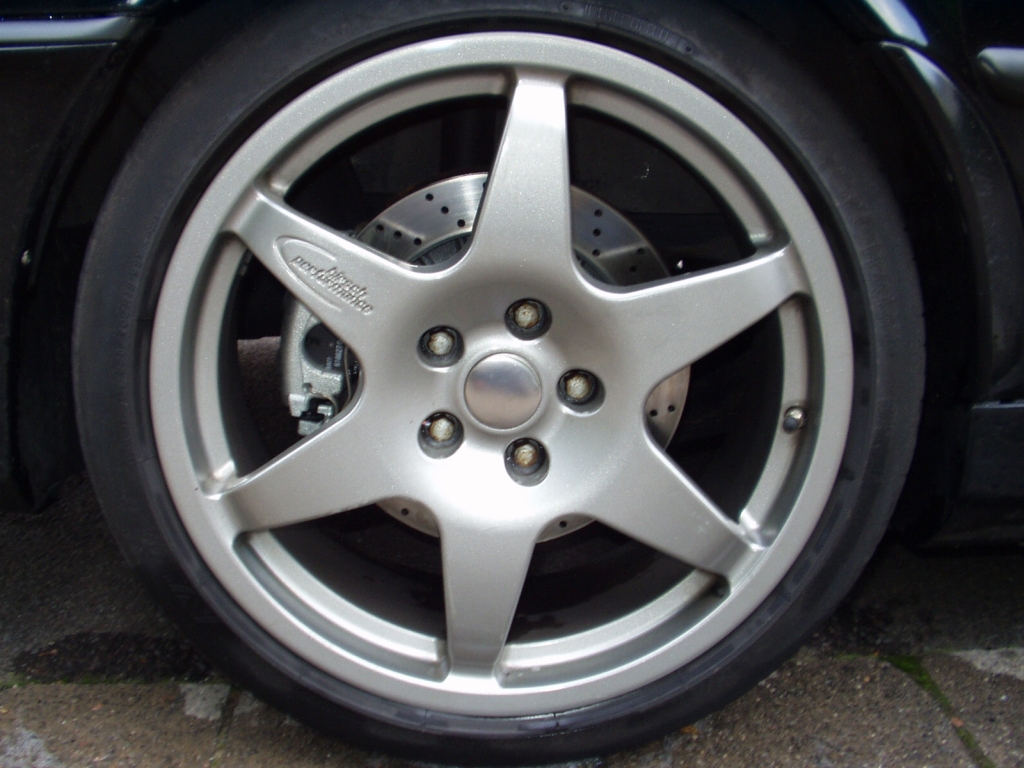 This upgrade made a tremendous difference to the brake balance and stability while breaking from high speeds. It surprised me how big the difference actually was. Highly recommended if you already have big front brakes!
© 2005 - Philip Schneider
Design - Chris Deutsch